---
BATTLEMODE BASICS



Before the battle you can see the map and the enemys. Then you must select 1-8 characters which should battle on this map.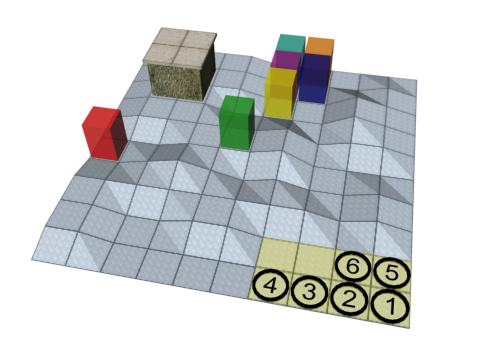 In this map you must select 1-6 characters. The enemys are the colour cubes.
Note: This is not the actual gamegraphics this is just a redering for explaniation.


---
BATTLE TACTICS